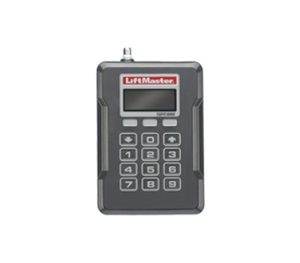 Commercial Receiver STAR1000
Liftmaster
SKU: STAR1000
Regular price $123.41 Sale
---
The STAR1000 Commercial Receiver is designed for commercial applications such as parking lots, parking garages and employee gate entrances. STAR1000 offers user-friendly programming and can hold up to 1,000 Security+ 2.0® remote controls 

All LiftMaster Openers, Operators, and Systems should be purchased through a Dealer and professionally installed.
Performance
Security +2.0 rolling code technology virtually eliminates radio wave interference and offers 2x the range of standard remote controls.
Includes duplicate memory module that provides a back-up system for stored remote controls.
Designed for outdoors environments.
Safety and Security
Safeguard your property with Security+ 2.0® - with every click, a new code is sent to your STAR1000 Receiver so it opens the Gate only for you.